Vismaravetro: 100% made in Italy design and sustainability
The story of Vismaravetro, company specialized in high-quality shower enclosures and shower cabins, began in 1947. Over 70 years of artisan tradition are now combined with the most advanced technologies. This is why the resulting products are characterized by very high industrial quality and artisanal attention to detail.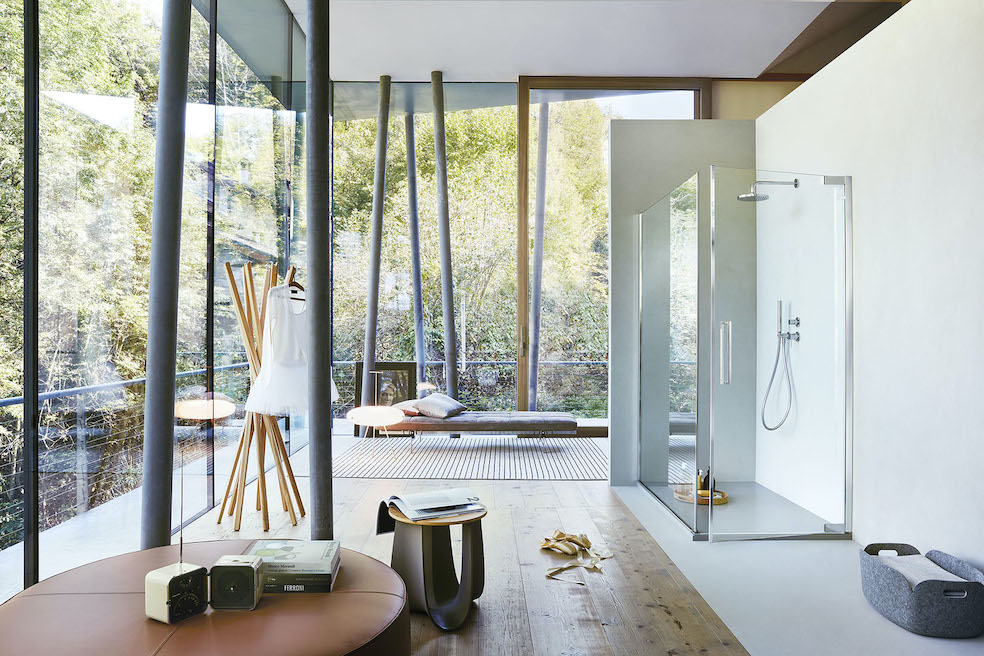 Entirely made in Italy, in the production plants in Giussano and Verano Brianza, Vismaravetro shower enclosures and shower cabins are custom-made. Their quality is guaranteed by a barcode, which identifies the products also for after-sales service.
Read our interview with Elia and Stefano Vismara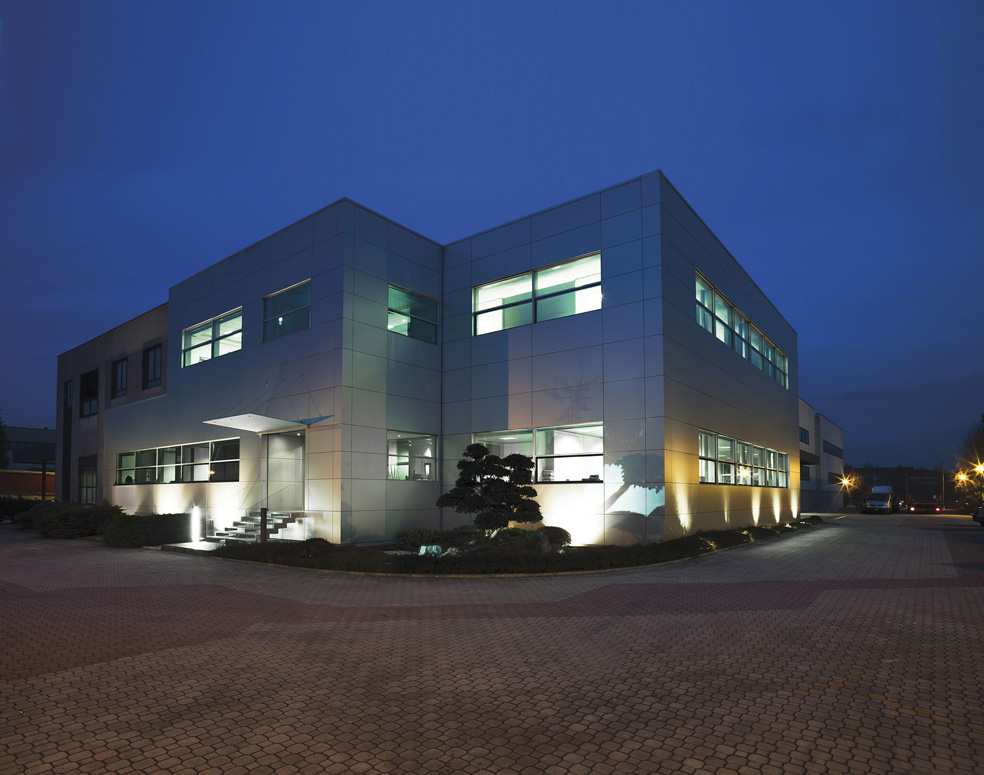 The company's focus on the client favors customer loyalty, achieved also thanks to the warranty policy. The standard warranty is 24 months, extended by Vismaravetro to 5 years, for spontaneous breakage of glass. High-quality products, attention to production processes and after-sales service are the factors that make this company the perfect partner for bathrooms with great character.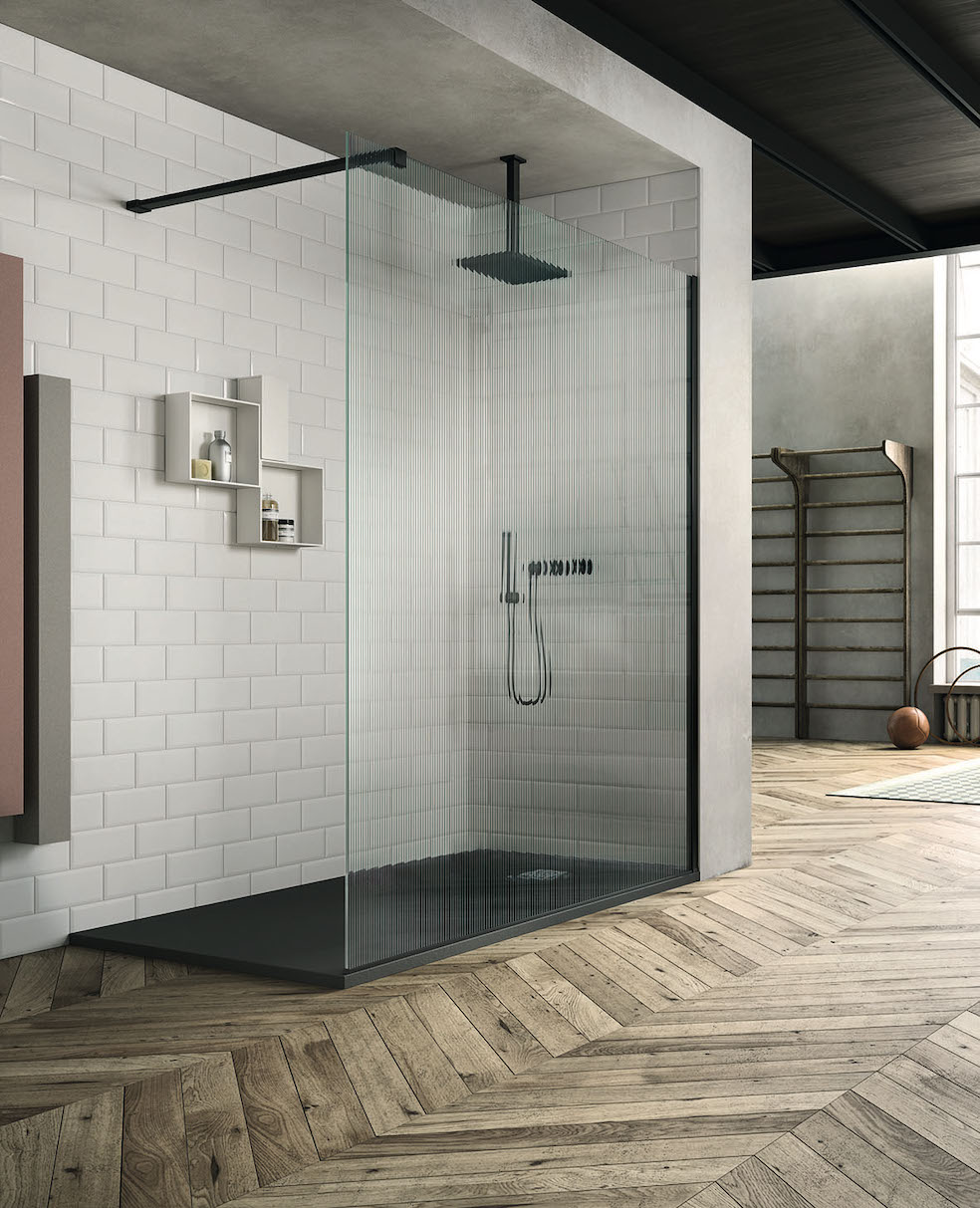 Certified environmental sustainability
Environmental reliability on an international level is guaranteed by the EPD (Environmental Product Declaration) certification, which describes the environmental impact of production and certifies the sustainability of the production processes of all Vismaravetro products, in line with the Life Cycle Assessment parameters, from raw material to disposal. Quality, warranty and certifications allow the Verano Brianza-based company to operate in 25 countries and successfully compete in international tenders.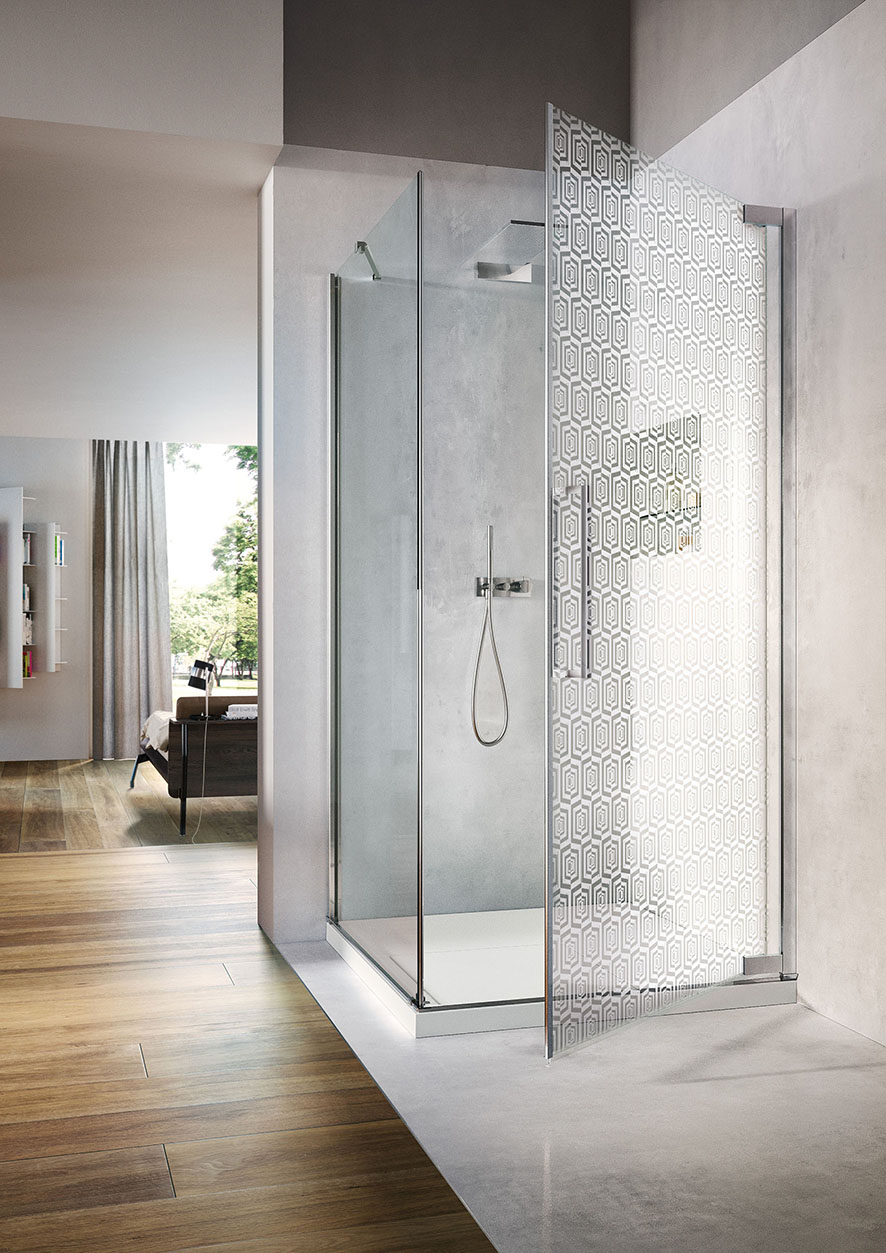 Discover the Flare shower enclosure
The rich catalog includes millions of possible configurations to meet endless customization needs. Suite, for example, is an exclusive system made of glass and aluminum walls defining the shower and sanitary area, ideal both for domestic use and for contract and hospitality solutions. Designed by Castiglia & Associati, the Suite wall has aluminum profiles and frame, glass walls in various finishes, and hinges with 180° opening, for a practical and comfortable opening. Suite walls are also easy to install and adjust, able to meet any kind of request.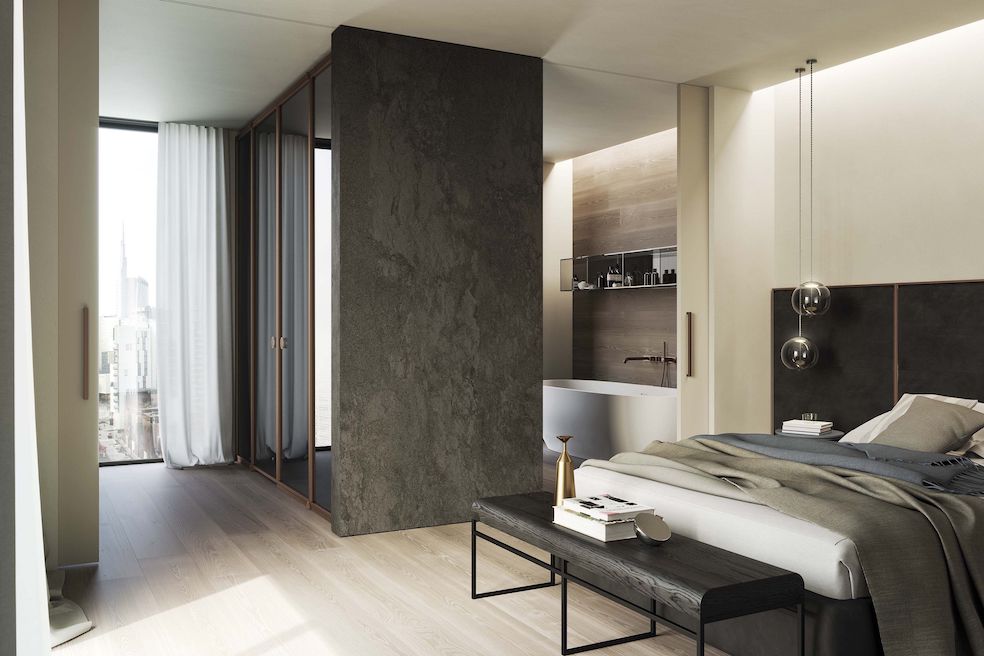 Supersintesi, on the other hand, is the new shower enclosure with hinged door designed by Centro Progetti Vismaravetro. All its components are in the same finish and miniaturized to leave maximum space for the product's glass surfaces.
The magnetic seals, in fact, are applied to aluminum profiles along the glass section and of minimal size for a refined aesthetic impact. The hinges, on the other hand, are placed at the end of the glass enhancing the concept of cleanliness and formal rigor.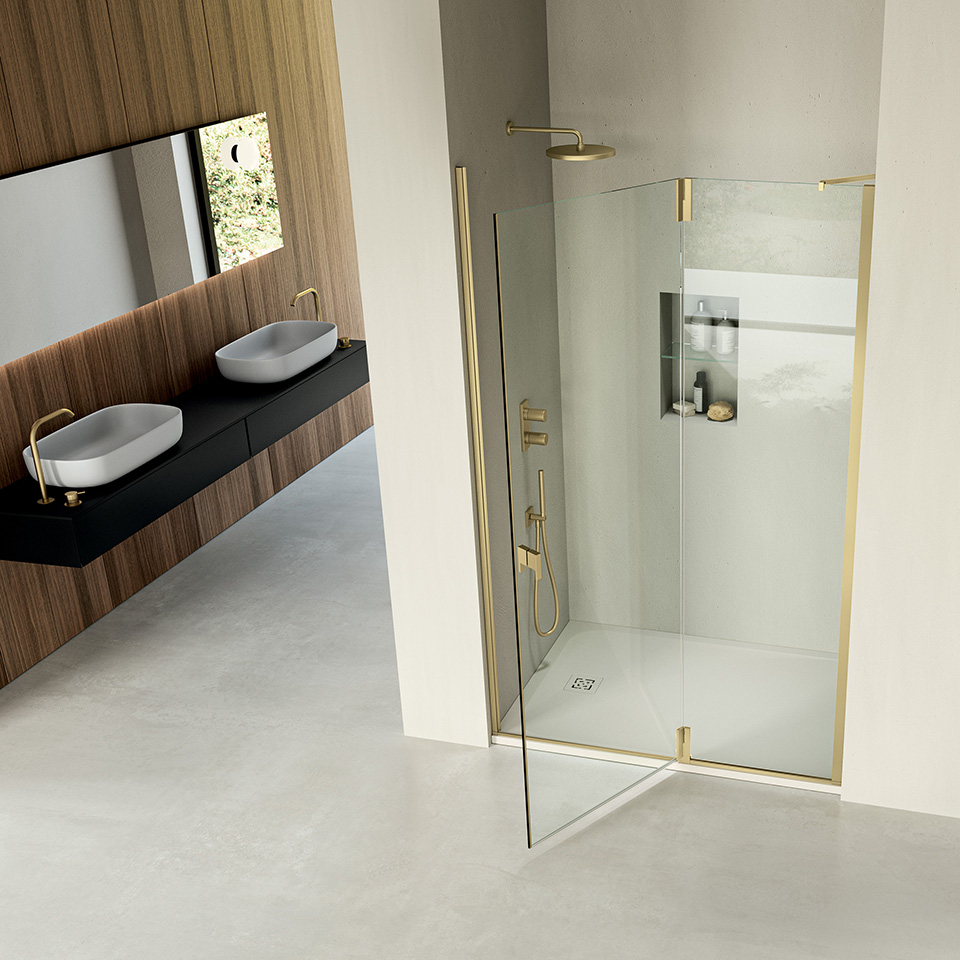 Thanks to innovative technical solutions, all of the components of the SuperSintesi shower enclosure are mounted within the thickness of the glass, making it easy to clean the entire surface. Lastly, thanks to the adoption of the SMF system and innovative profiles, SuperSintesi is particularly easy to install, adjust and maintain efficient over time.
Below is the corporate video, the beating heart of Vismaravetro's digital strategy, which includes digital pills and tutorials.