Chef Massimo Bottura chooses CookingRAK and becomes the protagonist of the launch of the kitchen top with invisible induction system by RAK Ceramics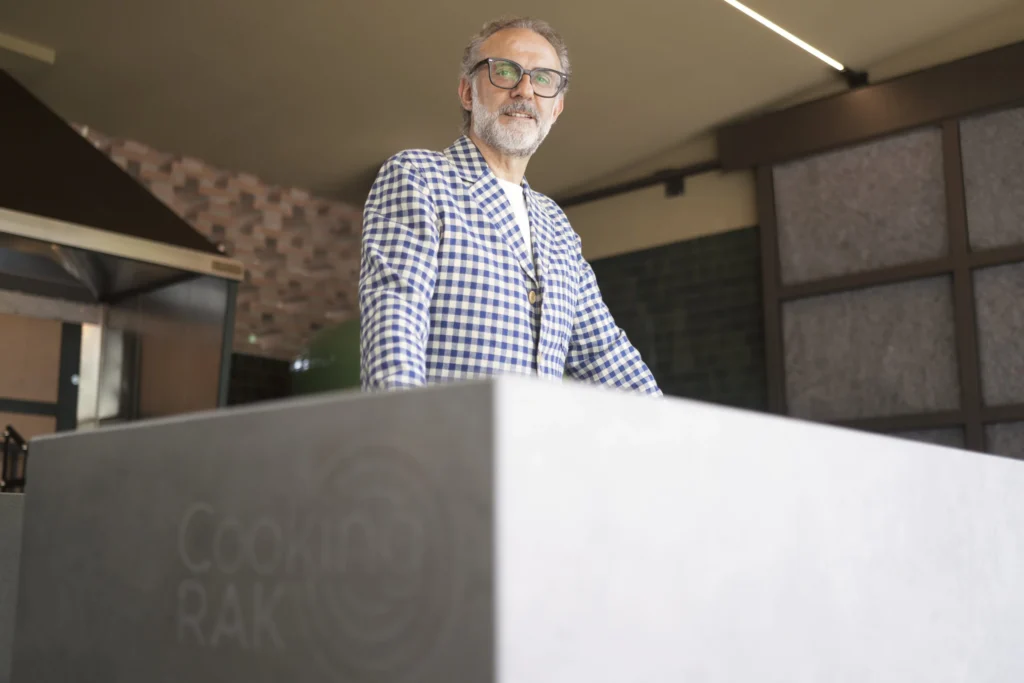 In order to make cooking an intuitive, safe and enjoyable experience, RAK Ceramics presents the world premiere of CookingRAK, an exclusive invisible induction cooktop that allows the work area and cooking zone to be united in seamless top for a multifunctional and convivial kitchen.
Pioneering the use of the new system will be chef Massimo Bottura (3 Michelin stars), who has chosen it for his new adventure in the Emilian countryside, Al Gatto Verde, the restaurant inside the courtyard of Acetaia Maria Luigia, which was restored in the last year and now houses 1,400 barrels of traditional balsamic vinegar dating from 1910-1980 alongside contemporary works of art.
With RAK Ceramics, evolution is invisible
CookingRAK has been developed for exclusive use with 14.5-mm-thick 135.5×305 cm Maximus porcelain stoneware slabs; these are resistant to heat, temperature changes, liquids, chemicals and scratches, as well as being made of a non-porous material, which makes them anti-mold and anti-bacterial. There are two convenient ways to control CookingRAK: the wired remote control or its dedicated app, which you can use to turn the system on and off, adjust heat and set timers.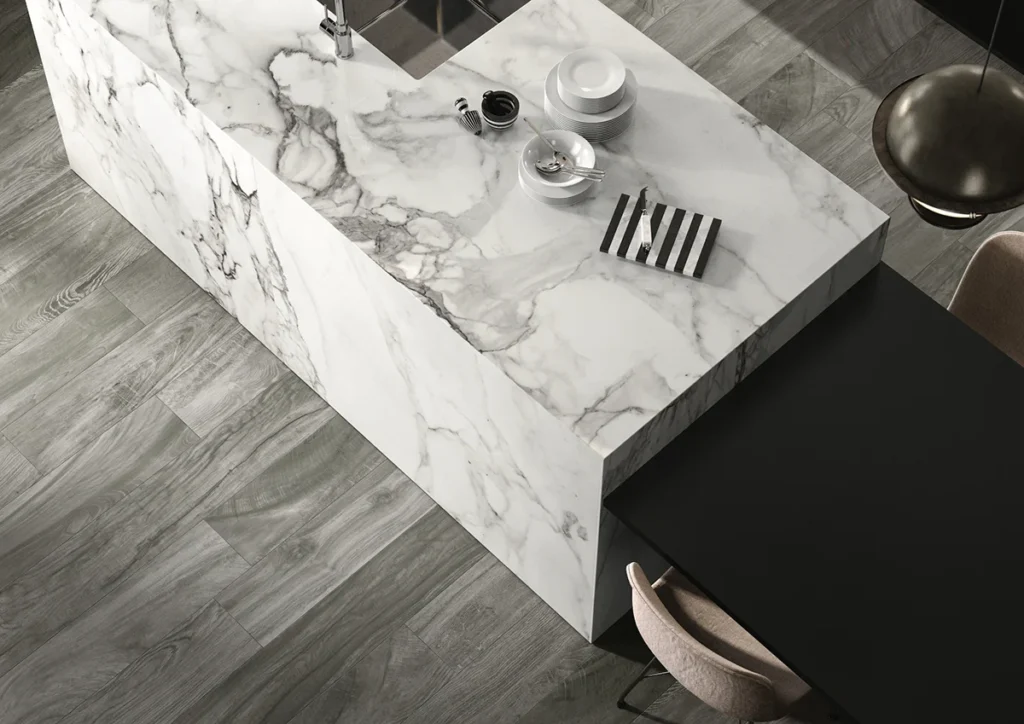 Without compromising cooking quality, CookingRAK by RAK Ceramics also uses less energy than traditional electric and gas systems. The induction system does not cause the surrounding countertop to heat up because it relies on electromagnetic currents that heat only the cookware placed on the cooktop.
"When I think of this new top," says chef Bottura, "the first thing that comes to mind is beauty'. Natural materials, clean shapes, and straightforward lines. Creating beautiful things is extremely difficult, especially in the kitchen. You must create something that is functional for what you need to do while also being simple; this is the most difficult aspect. Technology, for example, is extremely important in kitchen. There is nothing without technology."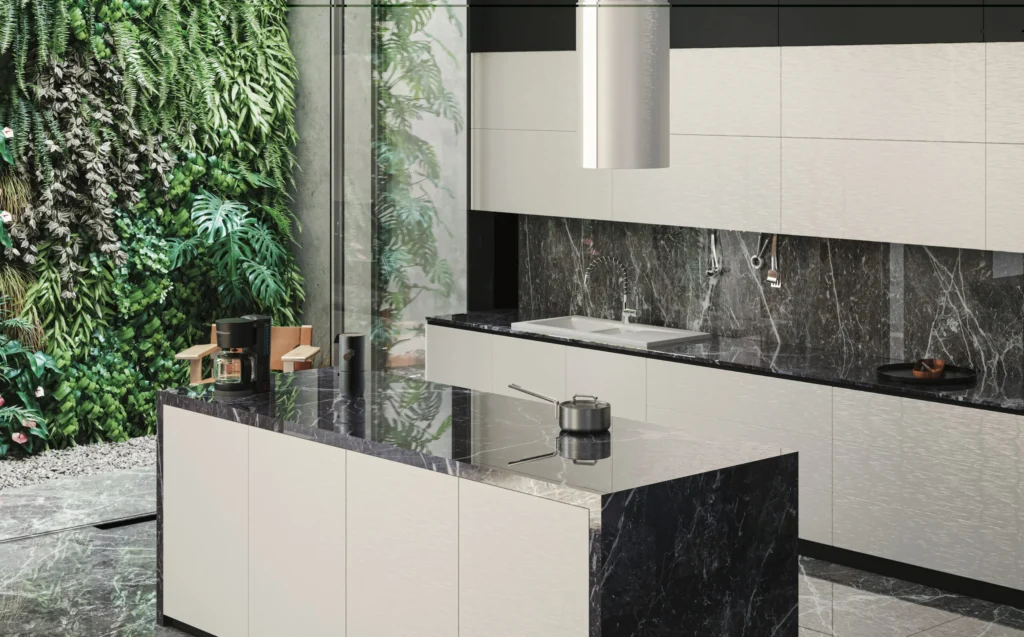 Aesthetics, functionality and customization
In order to make it easier to identify cooking points on the countertop, RAK Ceramics can customize the system with special marks in six different versions. This ensures compatibility with any kitchen style while maintaining the quality and absorbency of the slabs.
Suitable for both indoor and outdoor use, CookingRAK offers a wide selection of effects that naturally complement any style. The available color combination meets the diverse preferences of modern customers while embracing the latest trends.
Five ranges – Marble, Stone, Concrete, Metal, and Unicolor – ensure a harmonious match with any type of kitchen, whether modern, classic, or rustic.