Florence is hosting a talk on projects for education with Louis Becker, Global Design Principal of the Danish firm Henning Larsen, on Thursday, October 12, 2023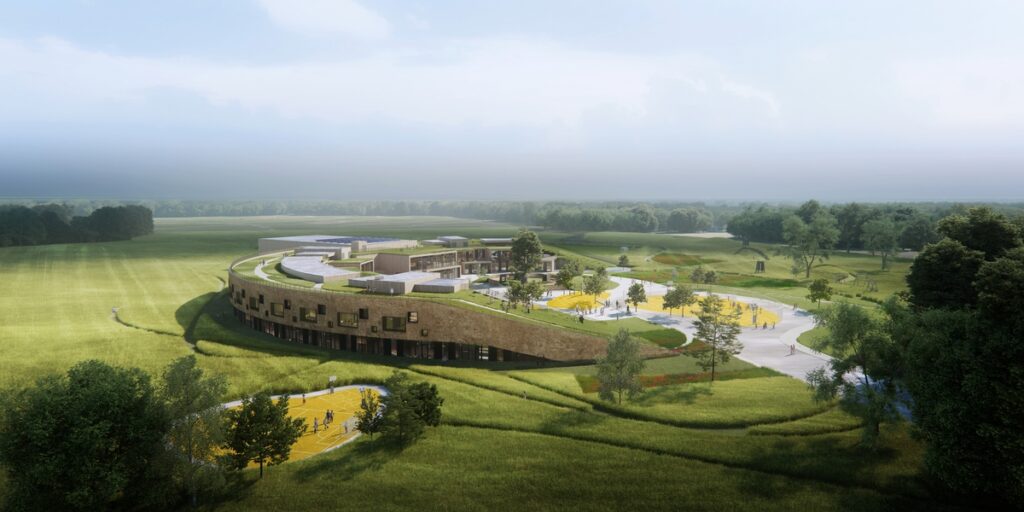 Louis Becker, Global Design Principal of Copenhagen-based firm Henning Larsen, is the guest of the meeting "Projects for Education: The Danish Example". This event will take place on Thursday October 12, 2023, from 5 to 7 pm at Palazzina Reale, piazza della Stazione 50, Florence.
The fourth meeting in the Glance Around cycle
The conference is promoted by Florence Architects Foundation and is part of the "Glance Around" program as the fourth of a cycle of architecture-themed meetings that began in 2022, curated by architect Arianna Callocchia. Its purpose is to foster discussion and create an opportunity for dialogue and professional exchange between the Italian and the international scene..
During the conference, Louis Becker will illustrate a selection of buildings for education and learning showing particular attention to the themes of environmental sustainability, the well-being of people and technological innovation.
Henning Larsen's projects
Drawing on a Scandinavian ethos, Henning Larsen develops sustainable designs that provide lasting value to users, local communities, and cities. Global Design Principal Louis Becker will offer a unique perspective into the studio's ethos, design principles, and operational methods.
Henning Larsen has a special focus on research, applied innovation, and social responsibility. During the conference, Becker will show how the studio's reverence for nature, strategic use of natural light and bio-based materials, alongside a dedicated attention to users' well-being and adaptable layouts can revolutionize learning environments and architectural landscapes worldwide.
The conference is organised with the patronage of the Royal Embassy of Denmark in Italy, the Chamber of Architects of Florence, the Italian Council of Architects, and DIDA – Department of Architecture – UniFi. Moreover, it has the support of Chianti Banca. The conference will be followed by a wine tasting offered by Casale del Giglio. Guests will also receive complimentary made-in-Italy notebooks by PdiPigna from the Italians Collection – GIO PONTI.
For further information (Italian only) please visit this page