Until October 25, Mara presents the Design Landscape installation for a design in constant evolution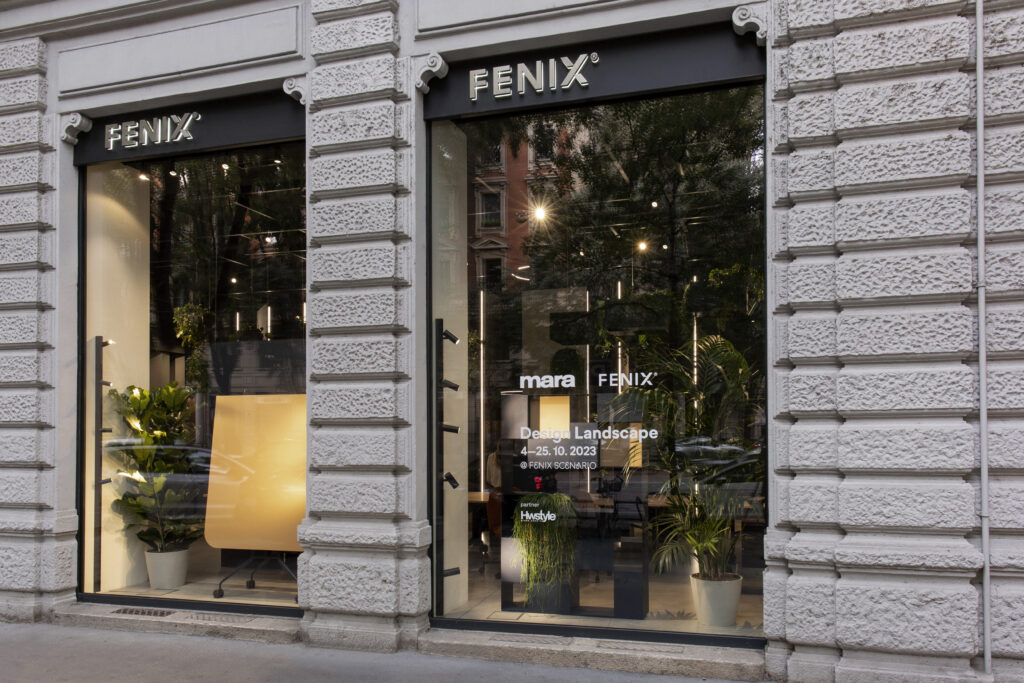 Until October 25, FENIX interactive hub in Milan will showcase the Design Landscape installation, an "urban landscape" furnished with Mara original office, home and contract collections.
A collaboration intended to inspire new contemporary furniture trends
Founded in Brescia in 1960, Mara, an Italian brand specializing in the production of innovative furniture systems and elements, in collaboration with FENIX®, innovative materials created by Arpa Industriale for interior design, intend to inspire new expressions of furniture through shapes, materials and new colors. Starting precisely with FENIX, with its particular opacity and soft touch, that lends itself to original hues, including the new Evora Yellow and Fes Blue, which, when applied to table tops, perfectly harmonizes with the painted metals of the structures. On the other side, the warm and natural nuances of the soft Kvadrat and Gabriel fabrics create harmonious combinations, both contrasting and tone-on-tone, of the various elements.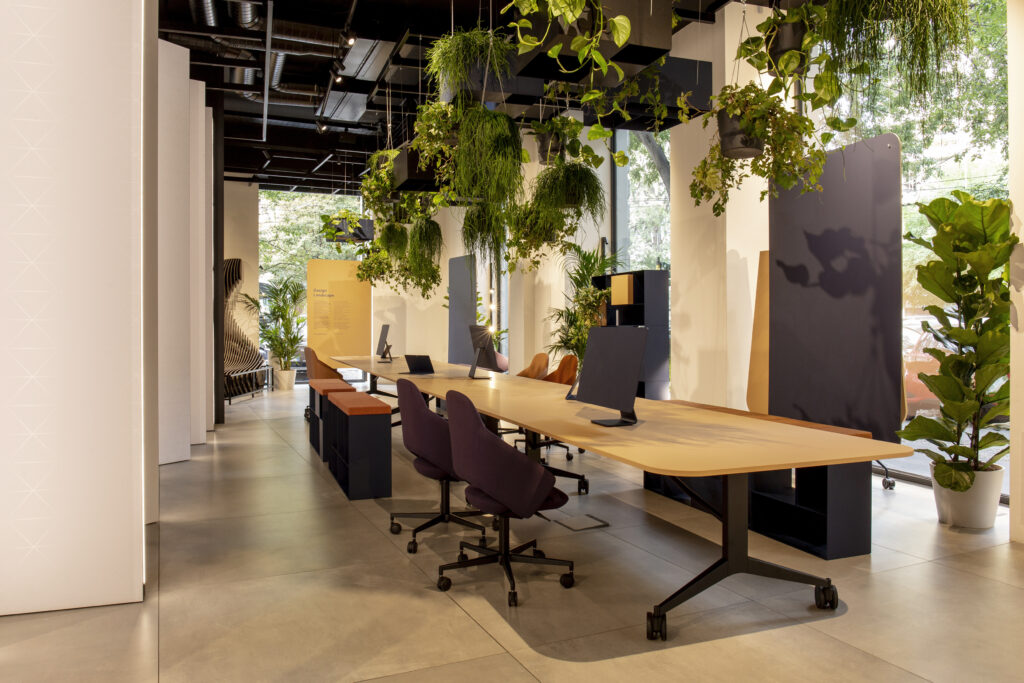 Design Landscape installation by Mara: each element to its own interior design style
The installation is divided into four display areas: workplace, living, lounge and meeting area.
The workplace area, with its aggregative and yet operative character, is dominated by a large 9-meter-long convivial table composed by three Timmy Libro space-saving and foldable tables. This is surrounded by the Icon chairs (with high back and synchro movement) and the B302 benches with comfortable padded cushions.
On the other hand, the living area inspires pure sociality thanks to the Follow Meeting Cone table (featuring a sculptural geometry and a patented mechanical height adjustment system), which is perfect for executive environments as well as contemporary dining rooms. The Follow Meeting Cone table is surrounded by the new, elegant and comfortable Icon chairs in leather.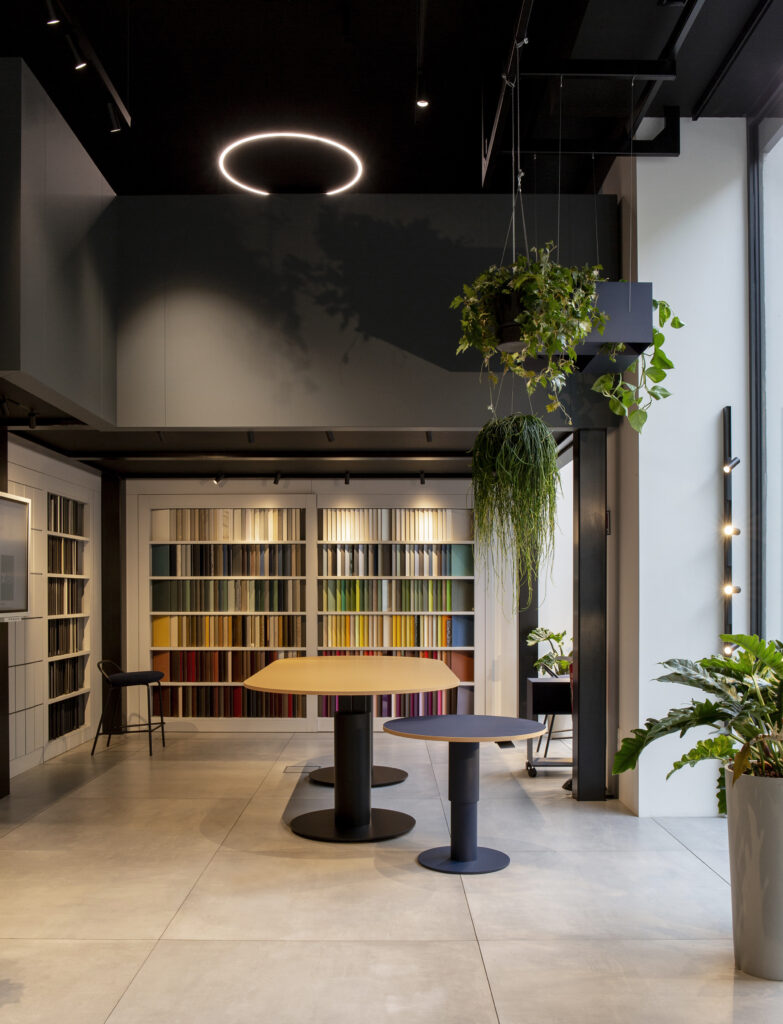 The lounge area, which inspires relaxation, includes the Follow tables with a central base, the Follow Break coffee tables, and the Icon Lounge armchairs with their enveloping backrests.
Lastly, the meeting area hosts the ergonomic and height-adjustable Follow Meeting Large table with its considerable dimensions, accompanied by the Icon stools. To complete this display, a composition made with B302 bookcase modules hanging from the ceiling at different heights design a playful, imaginary and green constellation, thanks to a cascade of plants.
Panel discussion about "Anthropocentric Design and the Experience of Color"
Last October 4, FENIX Scenario, via Quintino Sella 1, Milan, hosted the panel discussion "Il design antropocentrico e l'esperienza del colore" ("Anthropocentric Design and the Experience of Color"). A topic carrying great insights, where design is represented not only through its functional properties but also through the feelings it evokes, making the relationship between furniture and users evolve. Colors always stir emotions, just like touching a material. The speakers at this exclusive meeting were Francesco Zurlo, Dean of the School of Design of Politecnico di Milano, Emma Clerici and Manuela Bonaiti, founders of Baolab, Cristina Boeri, co-director of the "Sensorial Surface Design" post-graduate course at POLI.design, moderated by architect and journalist Silvia Botti.