Dubai's futuristic One Za'abeel complex houses hotels, workplaces and residences inspired by a contemporary lifestyle and luxury
Designed to perfectly blend business, leisure, luxury and lifestyle, One Za'abeel is Ithra Dubai LLC's new mixed-use complex. Located in the heart of the city and spanning an area of 530,000 square meters, this visionary project, which pushes the limits of design and engineering to the extreme, was designed by Nikken Sekkei, a prestigious Japanese architecture, engineering and urban planning firm. Sekkei's new architecture consists of two skyscrapers connected by a cantilevered horizontal observation deck that is more than 226 meters long and nearly 100 meters above the ground.
One Za'abeel: the project
The complex houses bars, eleven exclusive restaurants, boutiques, wellness spaces, an infinity pool, and a rooftop terrace, as well as hotels, office space, and luxury residences. Being 300 and 235 meters tall, the 68-story One Za'abeel Tower and 58-story One Za'abeel The Residences offer multiple extra-luxury amenities with the aim of attracting a high-profile international audience. This context of excellence features surfaces made from natural raw materials by Fiandre Architectural Surfaces.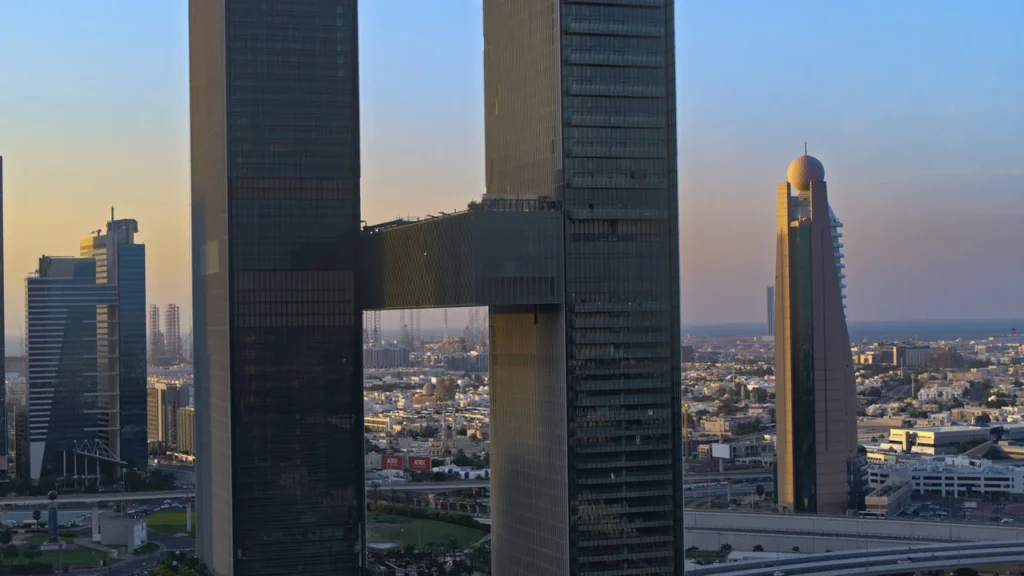 Luxury living solutions
The One Za'abeel Tower houses state-of-the-art workspaces, exclusive penthouses, the One&Only resort, One&Only Private Homes residential solutions, and the SIRO Hotel, which integrates holistic advanced fitness proposals into the hospitality concept. On the other hand, refined design and contemporary elegance distinguish the 264 panoramic and ultra-luxury apartments located within the One Za'abeel The Residences tower.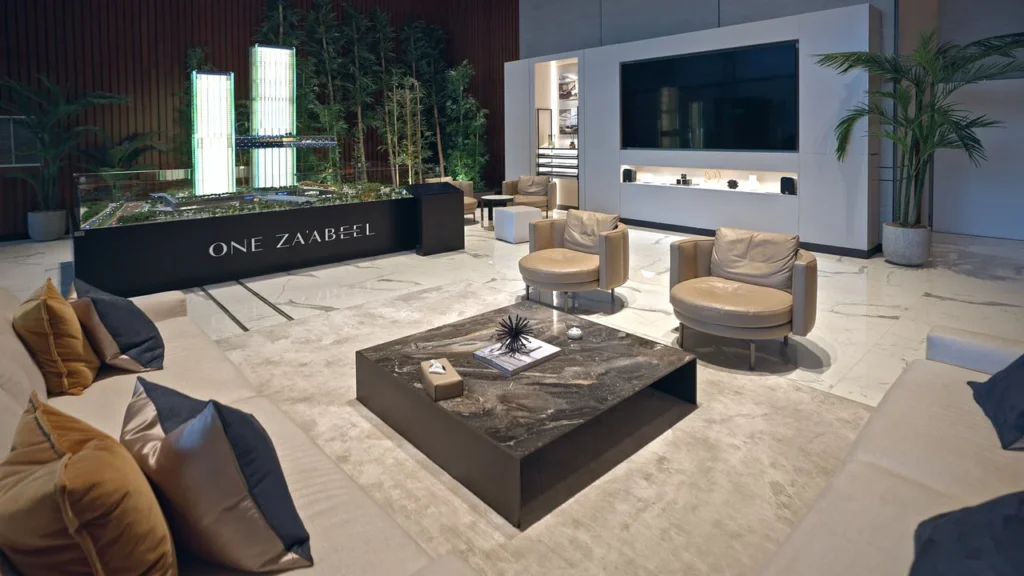 Gold LEED-certified architecture in synergy with Fiandre's circular surfaces
In line with the UAE's goal of zero net carbon emissions by 2050, One Za'abeel aims to offer the highest standards of sustainability by implementing Gold LEED certification requirements in every design and functional aspect. The wish to respect and protect environmental heritage led to the choice of Fiandre surfaces, which are designed with the same approach. In fact, the made-in-Italy technical ceramic surfaces of the brands belonging to Iris Ceramica Group, including Fiandre, are Cradle to Cradle Certified® Silver, one of the most ambitious global standards for the design and manufacture of safe, responsible and circular products.