L&L LUCE&LIGHT illuminates the Homeland Monument in Zagreb, a memorial and a new urban destination by Croatian architectural practice Nenad Fabijanić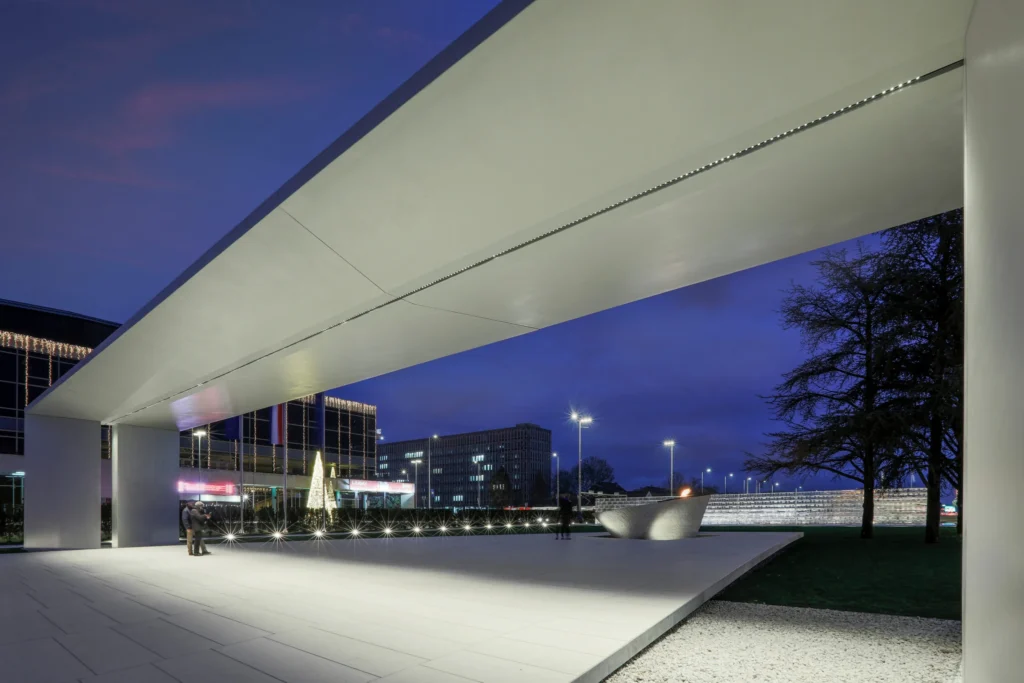 Recently built by Croatian architectural firm Nenad Fabijanić, the Homeland Monument, in Zagreb, has a strong symbolic value for the Croatian people. Built in front of the Vatroslav Lisinski Concert Hall, it gives life to a new urban space that holds the history and memories of the country.
The project
Zagreb's Homeland Monument is composed of three elements that have great symbolic value for Croatians: the Portal, the Wall of Pain and the Altar. The first is an architectural reference to city gates and triumphal arches, while the second is a tribute to an older brick monument dedicated to Croats who fell in battle, which has been reinterpreted with glass. The light and ethereal wall rests on a pool of water reflecting the surrounding landscape. Lastly, the Altar is a stone monument that holds the eternal flame, completing the national symbolism.
L&L LUCE&LIGHT illuminates the Homeland Monument in Zagreb
To illuminate the entire construction, lighting design studios Ortoforma and Telektra chose luminaires from L&L Luce&Light. Their delicate yet powerfully evocative light caresses the surfaces of the imposing Portal with a series of 3000K, 63W Neva 1.2 linear profiles, with wide 45° optics and honeycomb louvre, which, installed in the horizontal sections of the structure, cast a uniform light also on the paving.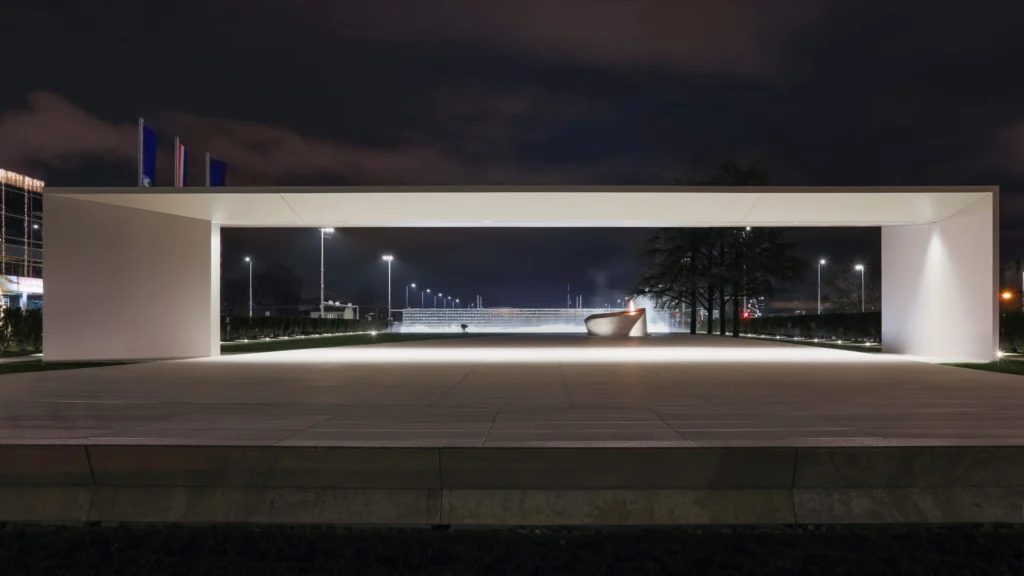 The scenic effects of the Wall of Pain are generated by light from the Bright 1.6 316L underwater recessed fixtures placed at the base of the glass wall; light mixes with the water spray and gives it substance for striking visual effects. Around the monument, Rondò 3.2 step lights in AISI 316L stainless steel mark out the entire perimeter of the complex with a radial double beam.
Photo: Miljenko Hegedić
Also read L&L Luce&Light illuminates the Munch Museum in Oslo