Cordivari Design presents the new range of EXTRASLIM electric radiators: ultra-thin, high-performance heating bodies with great visual impact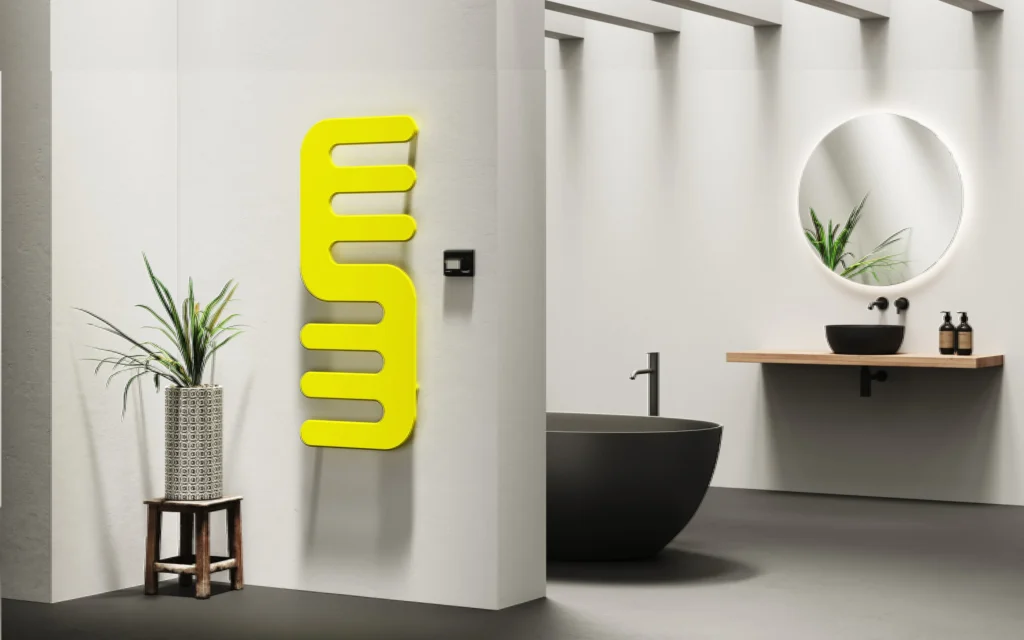 Cordivari Design renovates and expands its range of ultra-thin radiators with the new EXTRASLIM electric radiators. These heating bodies also become original furnishing pieces capable of giving character to the walls and personality to the rooms in which they are placed. One of the most awaited novelties in the range is Badge, the decorative radiator designed by Simone Micheli, which confirms its minimalist and essential design also in the electric version.
Technical features of BADGE EXTRASLIM
Badge by Cordivari Design is equipped with a power unit and a digital radio frequency ambient thermostat placed on the side to allow for greater usability without interfering with the design of the radiator. Through a standard remote control, it is possible to monitor up to 5 connected devices and set the daily or weekly functioning of the radiator, selecting the most suitable mode of operation. Finally, it is also possible to monitor energy consumption and to limit both ambient and surface temperature. Badge is available in both horizontal and vertical versions and can be customized in all of the 80 shades of the brand's color chart.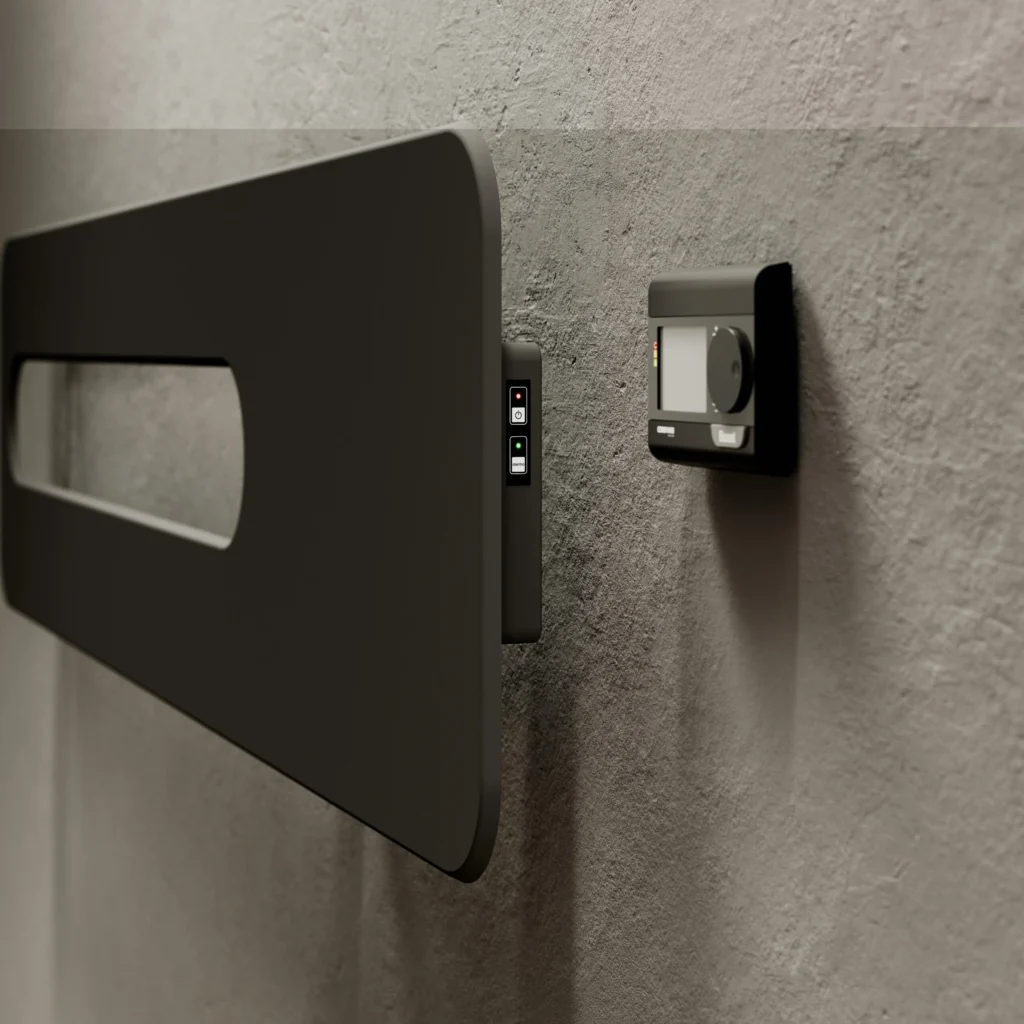 Interesting facts
Badge EXTRASLIM by Cordivari Design, with hot water operation, has already won major awards and numerous recognitions: Design Plus in 2007; the Comfort & Design Award and a nomination for the Design Prix at Idèo Bain Paris in 2008; and, lastly, the Łazienka Award in 2010.
Check out Tessuto, the award-winning decorative radiator by Cordivari Design