The 52nd edition of CIFF Shanghai, the International Furniture Fair that takes place annually at the National Exhibition and Convention Center (Shanghai Hongqiao), was held last September 5-8. The theme of the 2023 edition was "Leading New Modes of Consumption, Serving New Patterns": a new era projected into the post-pandemic future.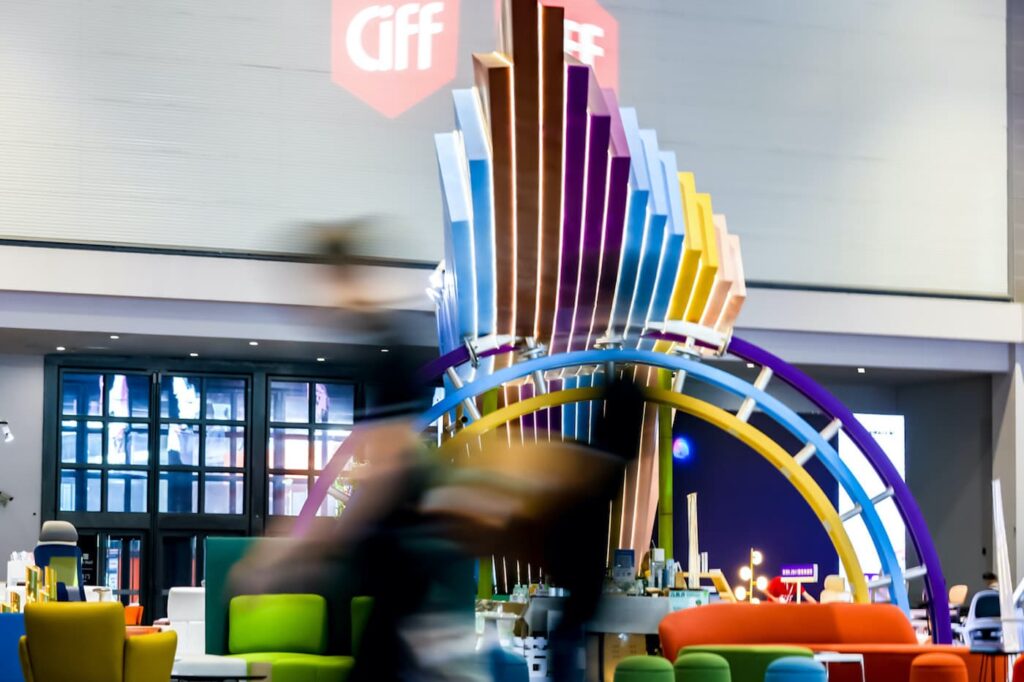 Four exhibitions for a complete offering
CIFF Shanghai 2023 was divided into eight themed areas and hosted four side events in the same space. CIFF WMF, CIFF Trend Life Aesthetics Exhibition, CIFF Commercial Office Space Exhibition, and CIFF Urban Outdoor Exhibition – the four shows – brought together the entire furniture industry under one roof over four days.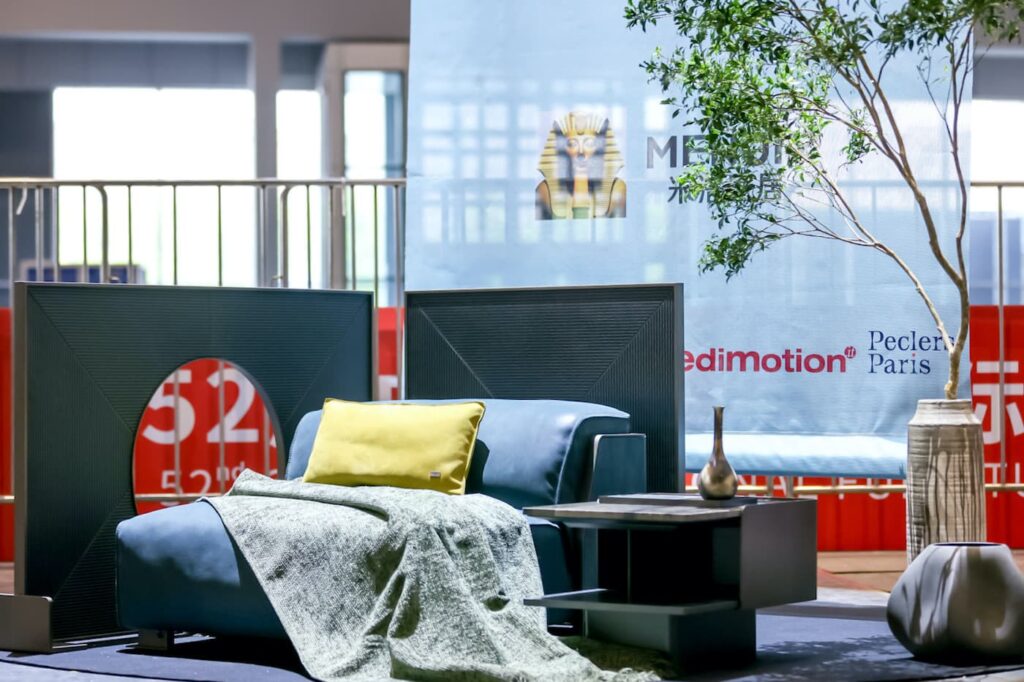 A "social" fair
In addition to the over 90,000 trade visitors, 84,611 of whom came from China and 8,863 from abroad, CIFF Shanghai 2023 had an outstanding online participation. In fact, there 2.6 million viewers following 46 live broadcasts on Chinese social channels. Figures show that the majority of CIFF's audience comes from China, a factor that makes the fair particularly attractive to both Chinese companies working on the domestic market and foreign companies interested in entering the Chinese market.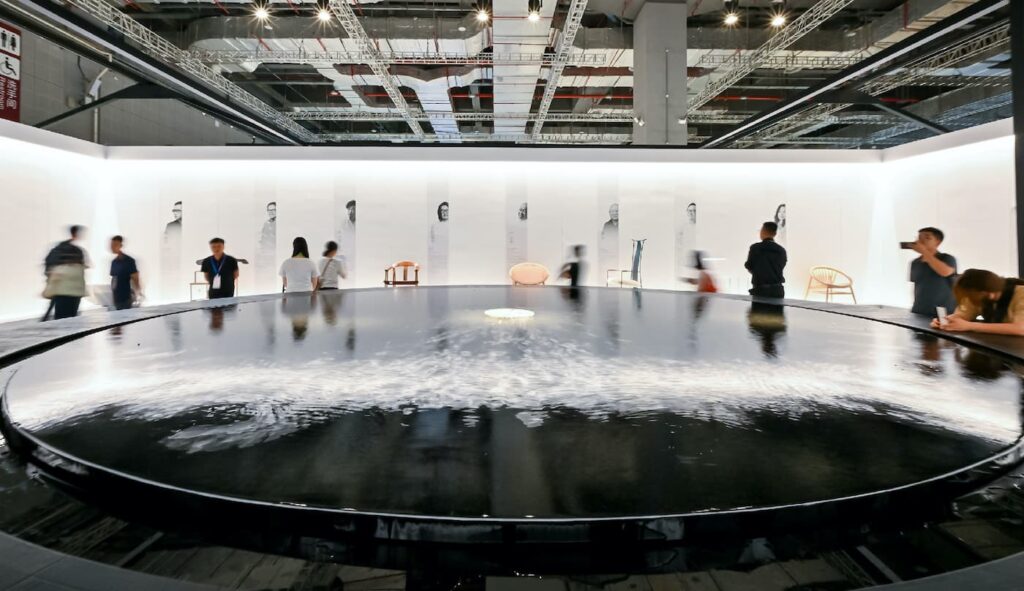 A bridge to the vast Chinese market
However, CIFF Shanghai is not just a place for business; it represents trends, lifestyles, design-centric culture. It is a place for meeting and exchange that gave rise to 40 professional forums this year, bringing together hundreds of industry experts. A standout among the events was the 2023 Global Home Furnishing Development Forum – China Home Furnishing Business Design Trend Conference. This event hosted twenty main players on the Chinese design scene, who shared reflections on urban renewal, sustainable design, and cultural integration. This is another reason why CIFF Shanghai is the ideal platform for penetrating the Chinese market: a bridge to the vast Chinese market.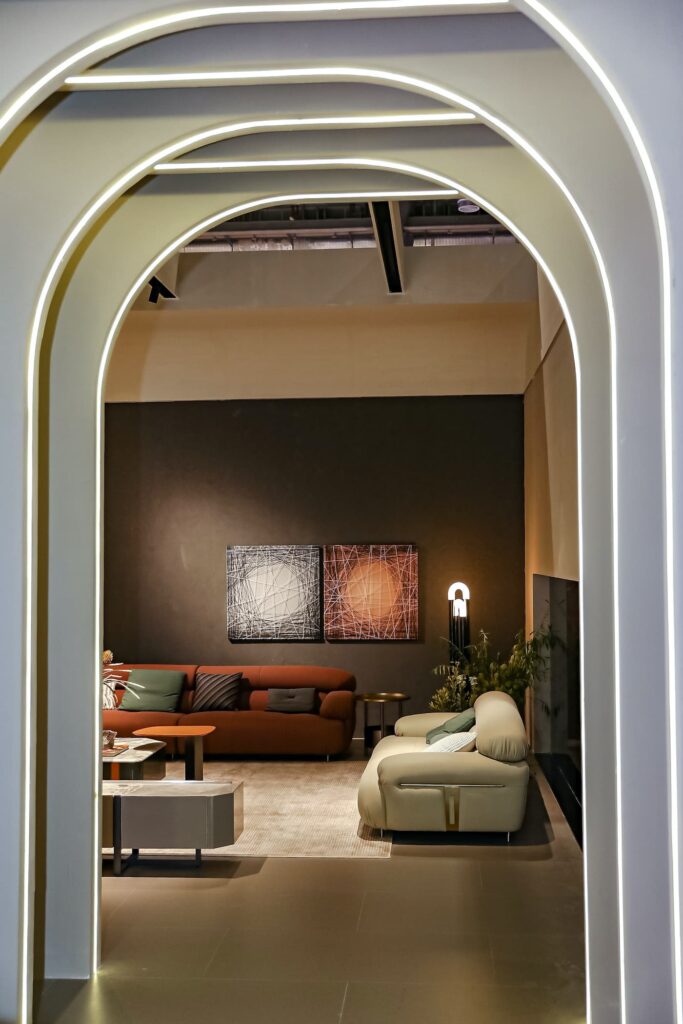 Moreover, there was an interesting section dedicated to young designers and experimentation, the East Design Show, curated by renowned Chinese interior designer Zhu Xiaojie also in 2023.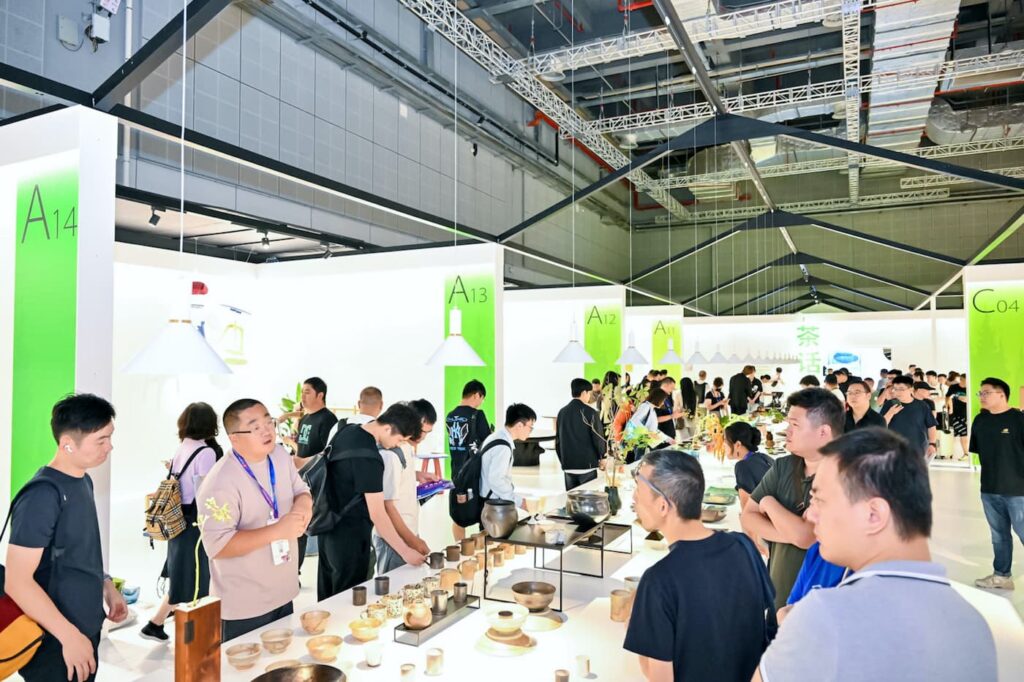 East Design Show 2023
Design at CIFF Shanghai
As evidence of Chinese companies' interest in design and sustainability, we can mention Camerich and HC28, which presented remarkable booths and products.
Camerich, a Chinese company that stands out for booths designed by international architects, lived up to expectations also this year. "Temporary Storage Garden" was the name of the booth designed by US firm Semester; a garden with greenery, walls and wooden benches. On display there were not products but models of their latest projects. It was a way to communicate the company's sustainability-focused design philosophy.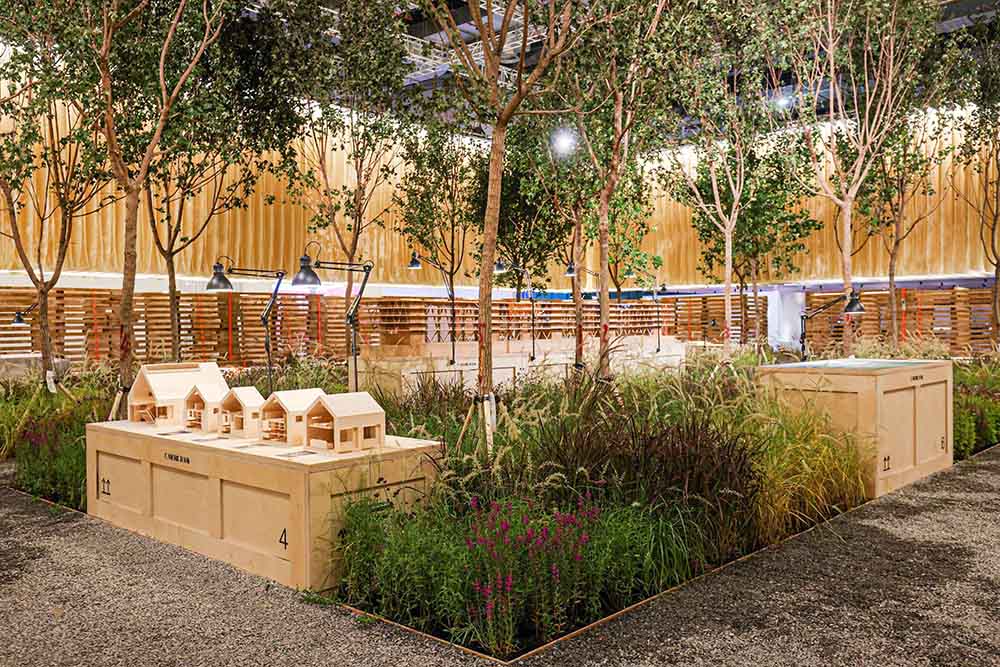 Camerich booth at CIFF Shanghai 2023, a project by Semester Studio
Discover Camerich pavilion by Alvaro Siza at CIFF Shanghai 2019
HC28 Cosmo, on the other hand, presented an armchair designed by Roderick Vos, who also designed the booth. The Twisty armchair, made of foam covered with stretch fabric, is a reference to Stanley Kubrick's film A Space Odyssey. A nod to the 1960s using contemporary materials.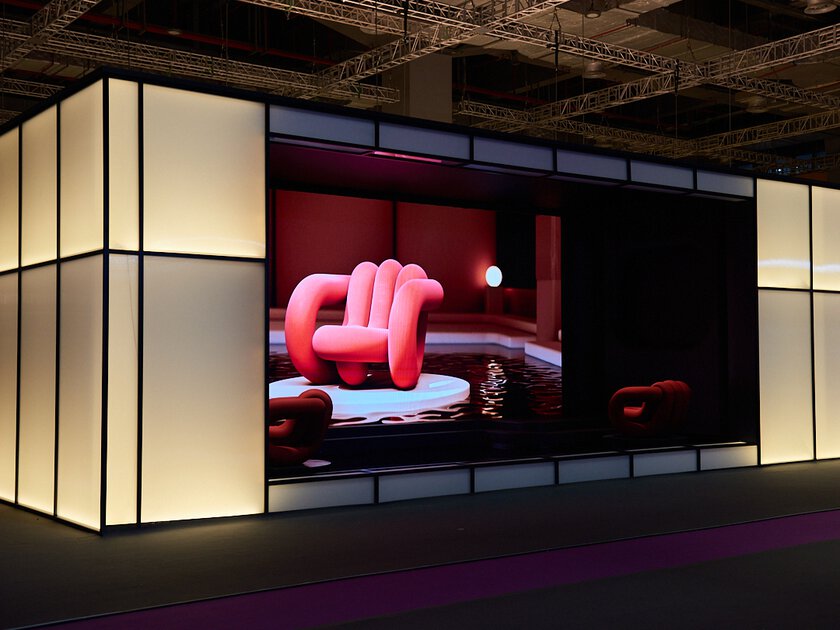 Twisty armchair, by Roderick Vos, at HC 28 booth