Pietrelli Porte embellishes the walls of the Hilton Hotel in Trieste, confirming its leadership in the international high-end contract market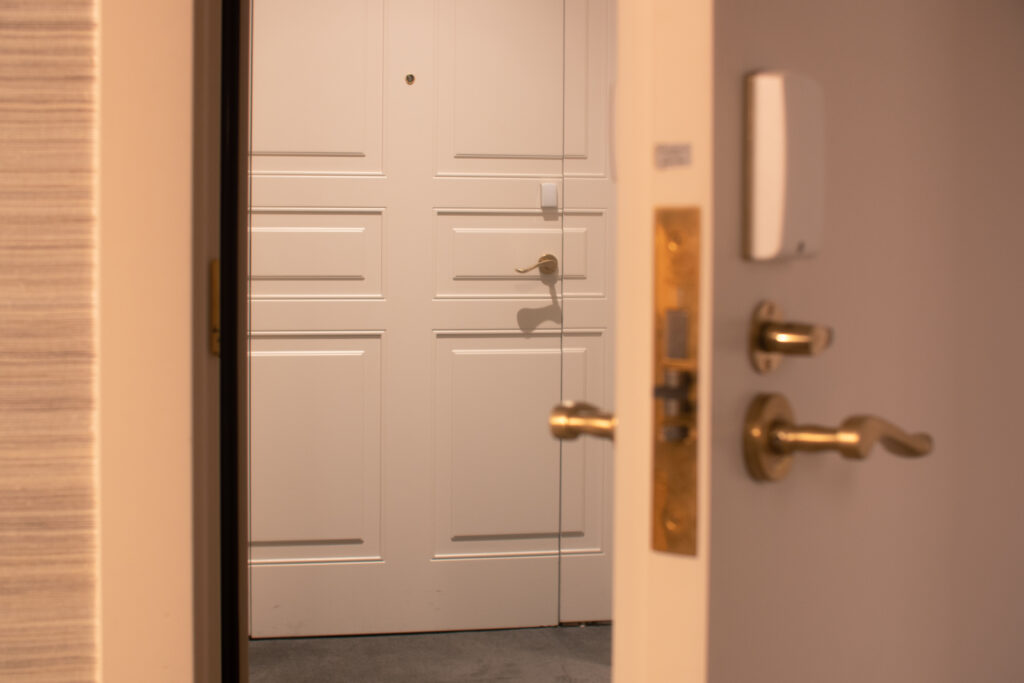 Pietrelli Porte embellishes the walls of the Hilton Hotel in Trieste with 122 hinged doors in the 421 model flush with timber paneling, EI60 certified, offering 42 decibel noise reduction. The outside of the door, facing the corridor, features a custom pantograph engraving, which was extended to the paneling as well. All of the doors feature custom lacquer finish, electronic lock, recessed door closer, and concealed hinges.
In addition to the entrance doors, Pietrelli Porte also supplied those of the bathrooms, in hinged and sliding versions, in a custom lacquer finish as well; those of the connecting rooms and of the spa area, where smooth hinged doors were chosen.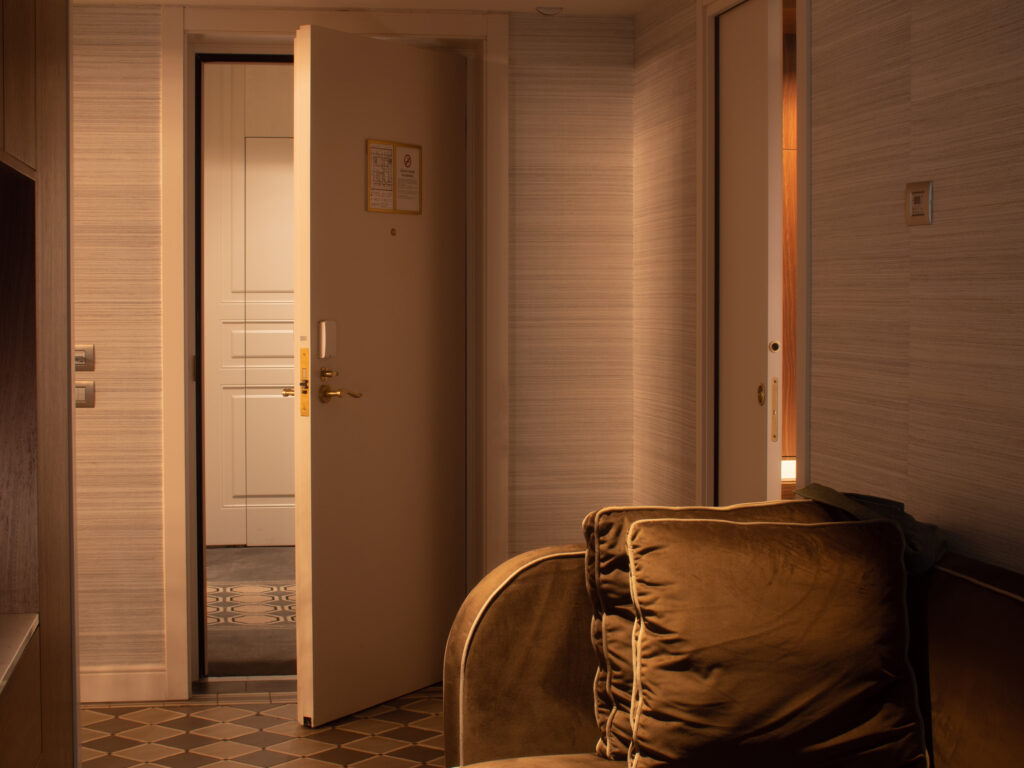 Pietrelli Porte: The history
F.lli Pietrelli was founded in 1960, when two brothers, Guido and Leandro Pietrelli, opened a small 100 sqm workshop in Bellocchi di Fano (Marche Region, Italy) to produce handmade wooden frames. Later, due to excellent quality achievements, they decided to specialize in wooden doors only, transforming F.lli Pietrelli into Pietrelli Porte.
Over the years, while preserving a family-based management, the company has become a large-sized firm. Today, fifty years after its foundation, it is a leader in the international market of design-oriented building contractors. The company has, in fact, found its own market niche by adopting specific strategies in the management of activities and in manufacturing processes aimed at meeting customers' needs with high-quality, 100% Made in Italy handcrafted products in the best way possible.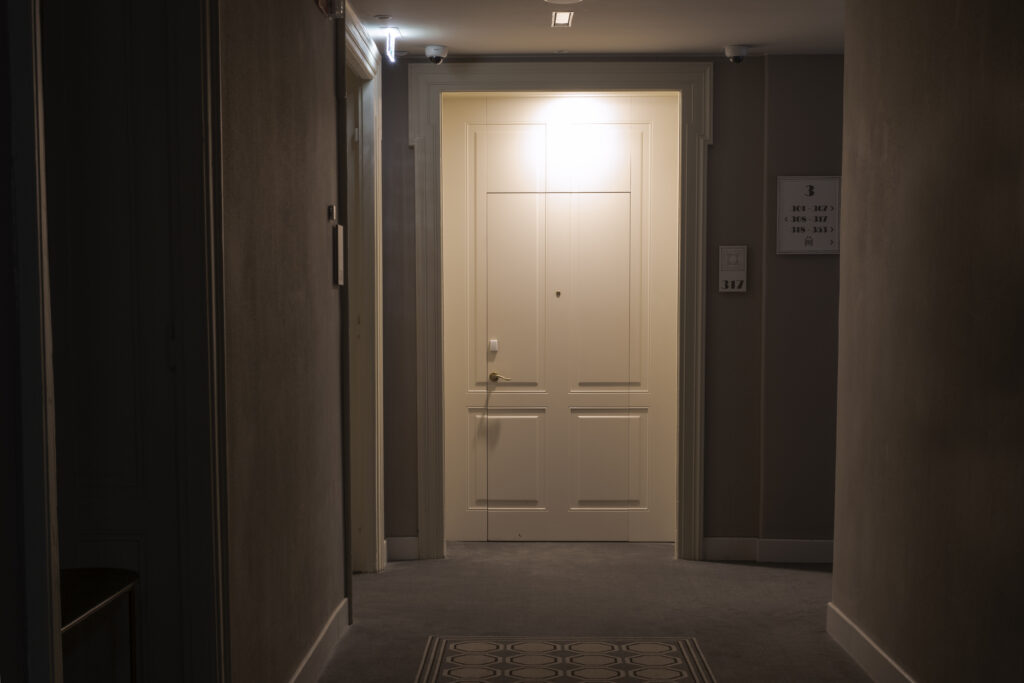 Producing for the customer, not for the market
The company's philosophy is based on fulfilling the customer's requirements. This is carried out through a wide range of customizable products; the presence of state-of-the-art production facilities; highly skilled workforce; and a dynamic team that considers collaboration as its main strength.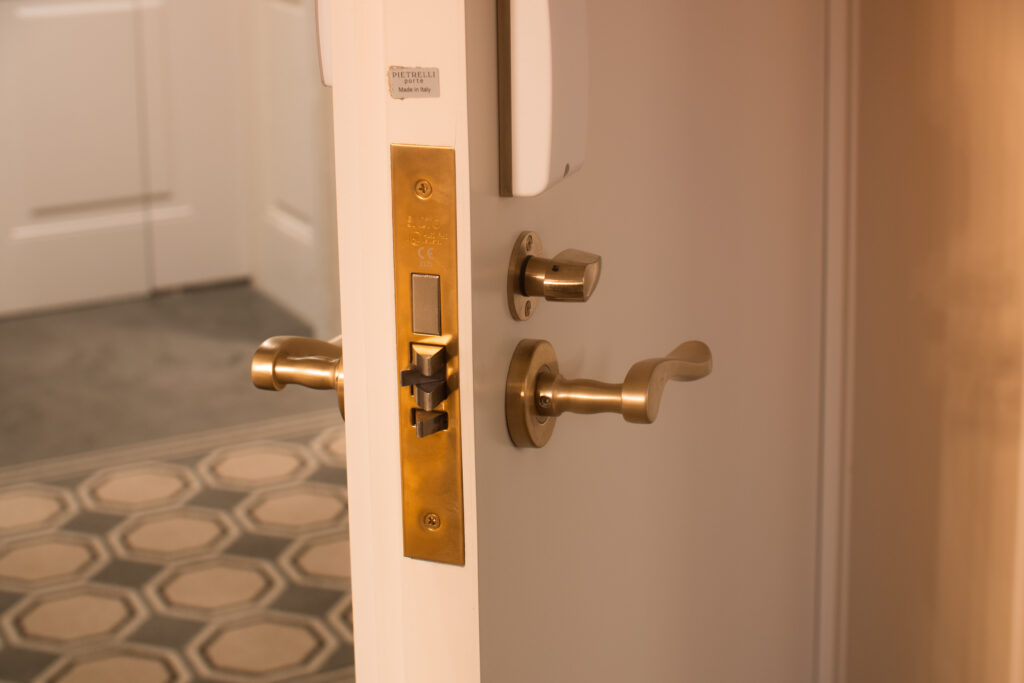 The Hotel Line aims to satisfy all comfort, elegance and safety needs required in buildings such as hotels, theaters, schools and hospitals. This collection includes fire-rated doors up to 120 minutes (certified according to the current UNI EN 1634 European standard) and sound-proof doors up to Rw=44 dB. Pietrelli Porte, in short, offers functional and technically innovative doors, doubling as furnishing elements that can be customized in finish, design, color and type of opening.