Gaber presents new, modern, functional and sustainable collections for the contract and retail world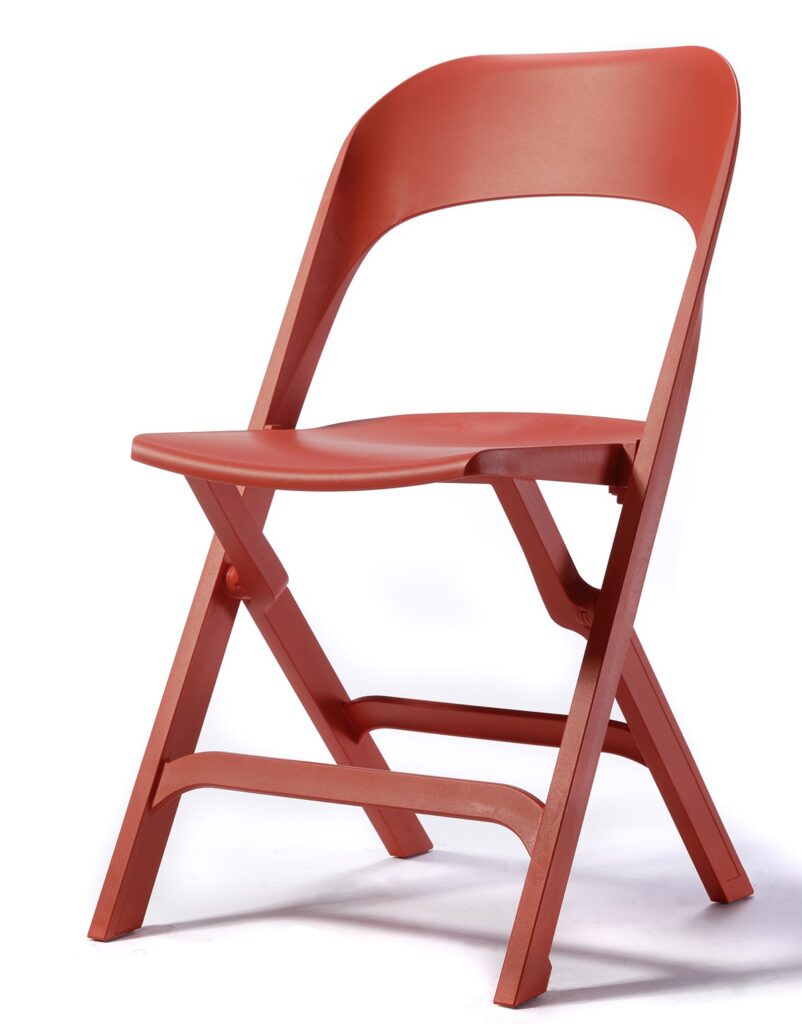 Gaber fully embraces the Made in Italy principle, balancing craftsmanship with industrial production to create furniture that meets the eclectic tastes and needs of a diverse clientele. Characterized by a wide range of colors and finishes, the latest collections from the brand are able to meet the needs of the most demanding interior designers and sartorially dress contract and retail spaces in search of comfort and functionality while respecting the environment.
Flap, the folding chair
Eurolinea has designed Flap, a folding and stackable technopolymer chair for Gaber. Durable and stable, it is 100 percent recyclable and, thanks to a patented system, it can be easily folded and stacked, occupying very little space.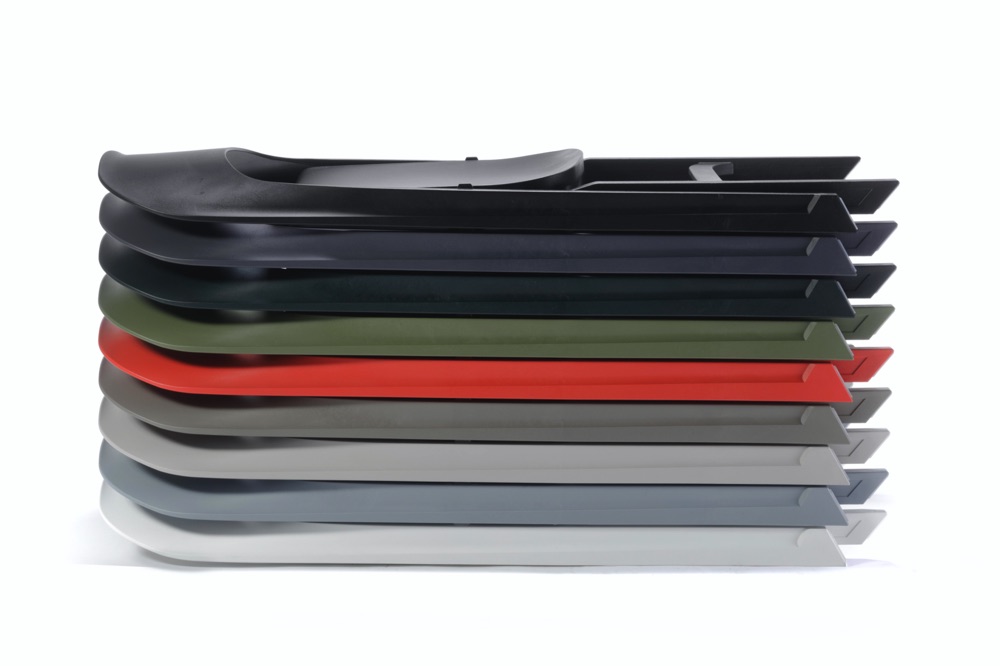 Also suitable for outdoor use, it is very quick and easy to clean, which makes it suitable for environments that require frequent sanctification. The wall hooks and trolley allow chairs to be stacked and transported easily. A linking device for arranging chairs in a line in conference rooms is also available.
Kasia: endless combinations for comfortable and refined outdoor spaces
The Kasia collection, with its slim profile, delicately enhances the idea of comfort and hospitality, even in the most refined and modern outdoor environments. The metal structure, treated for weather resistance, and the technopolymer seat-back surface ensure endless customization possibilities. Stackable, durable and easy to handle, Kasia characterizes any space, from bars to restaurants up to hotels, with its informal elegance.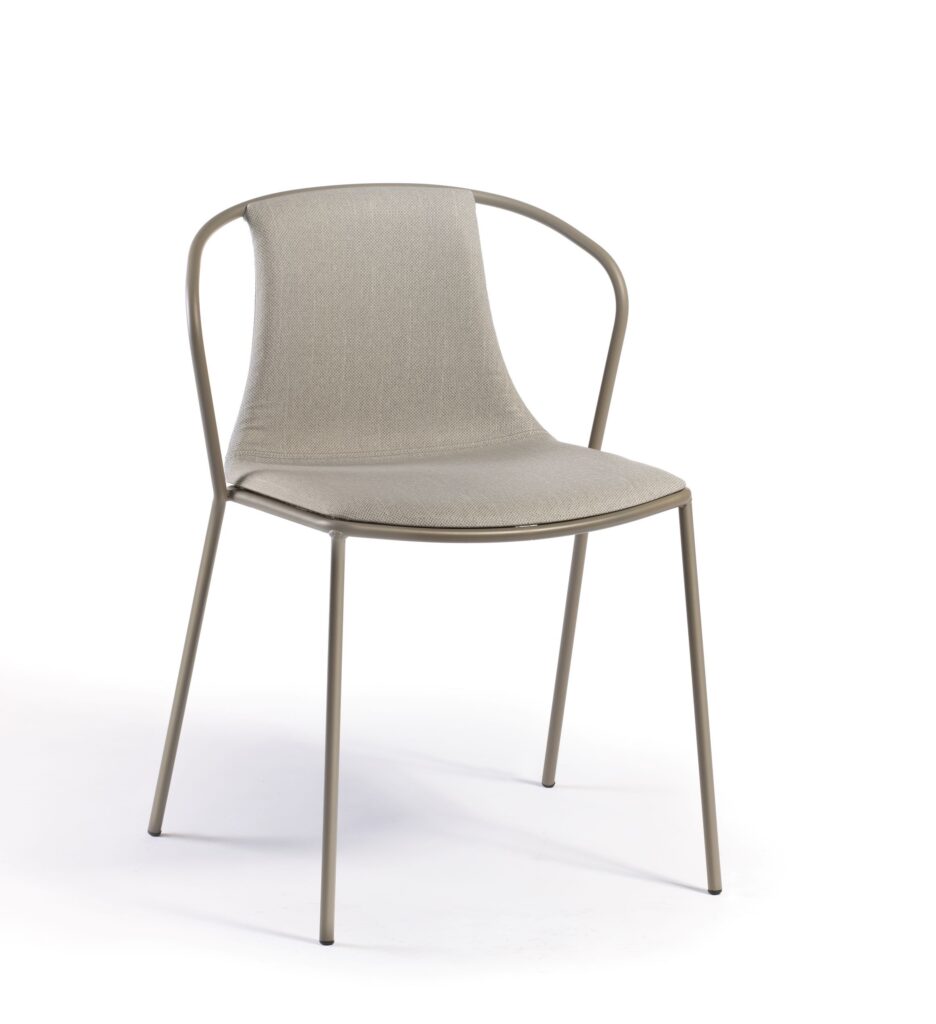 Kasia Wrap, on the other hand, features an elegant frame and delicate shapes, enhanced by the padding and upholstery, which give it an attractive look that can be customized in endless combinations.
The Kasia collection also includes a stool with a treated metal base and technopolymer seat-back, and Kasia Wrap Stool, which is also easy to handle, with padding and upholstery that can be customized to suit different tastes and design needs.
Gufo planters and acoustic panels
Gufo Acoustic is a collection of acoustic panels aimed at decreasing reverberation and offering privacy in open spaces. Fixed to a free-standing structure in metal and technopolymer, these panels can be equipped with castors and coat hangers. Moreover, the Gufo Acoustic system can be enriched with lateral planters, which can be easily disassembled for simple cleaning, in order to decorate workspaces or hospitality settings with natural elements.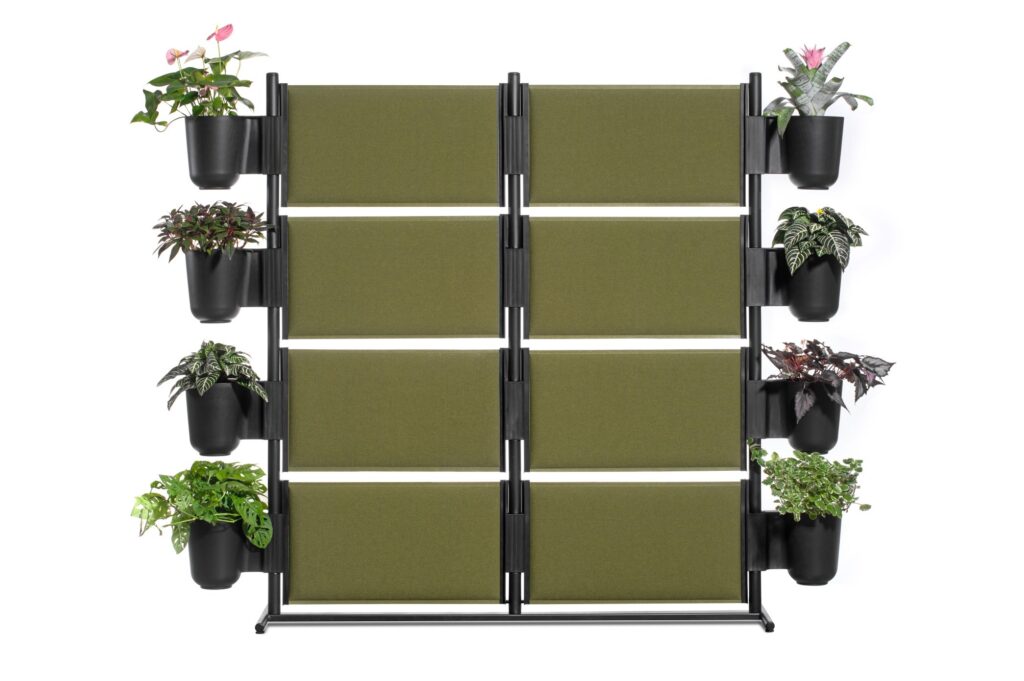 On the other hand, Gufo Planters is a collection of easy-to-assemble decorative planters, available for wall fixing or with a free-standing modular system, equipped with fix or 360° revolving pots on technopolymer-covered columns.
The materials used are 100% recyclable and weather resistant. Easy to clean, assemble and disassemble, Gufo Planter is also available on vertical green walls, thanks to the practical wall mounting kit.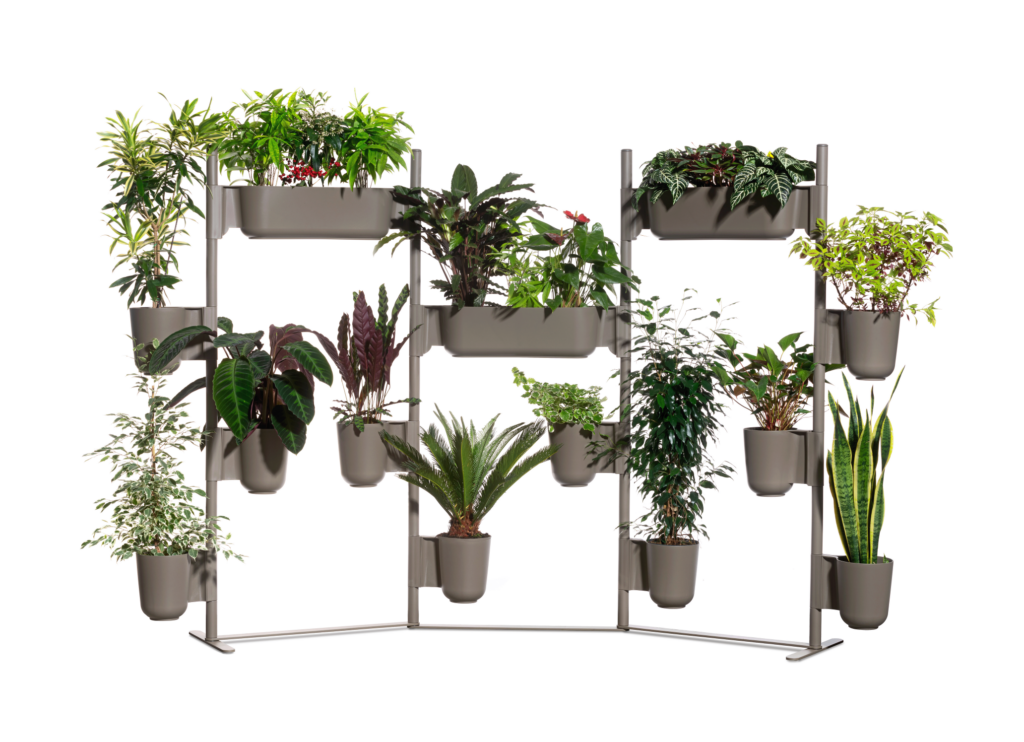 Discover DDN 288 – Contract Hospitality & Retail here